ESL Stockholm Dota Major 2022 Group Stage results
Events
ESL Stockholm Dota Major 2022 Group Stage has been completed, and all participants of the play-off stage were determined. Two teams left the championship: Mind Games, which never came to Stockholm, and Evil Geniuses, which took the last place in group A.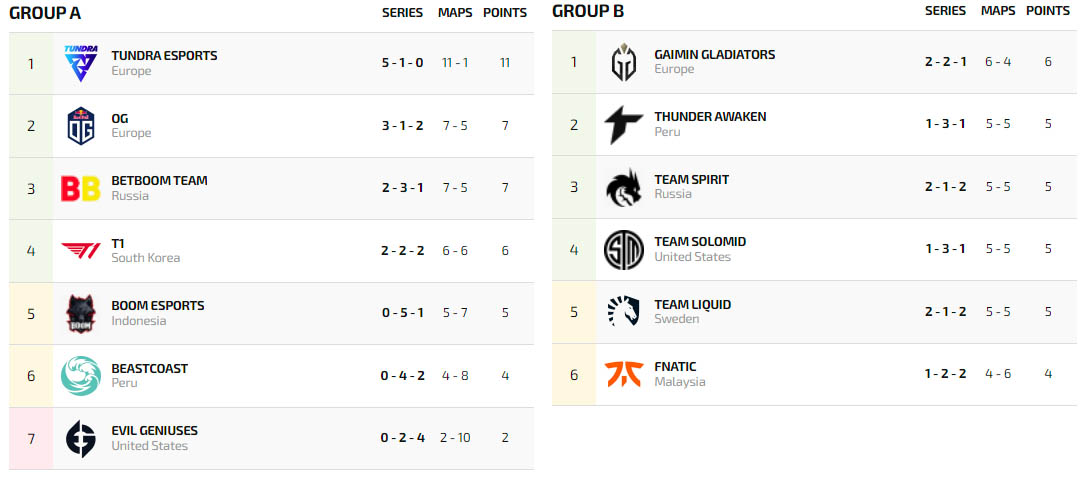 At the end of the stage, 4 teams, Team Liquid, TSM, Team Spirit, and Thunder Awaken, couldn't determine the strongest team and had tie-breaks. As a result, Team Liquid was the weakest team. It starts the playoffs from the lower bracket. In Group A, no tie-breaks were necessary.
ESL Stockholm Dota Major 2022 playoffs start tomorrow and last until May 22. All teams were seeded in the Double Elimination bracket, which you can find on the tournament page. Only 8 teams from the list will share the entire prize pool of $500,000 and 3,530 DPC points.