Nigma Galaxy and Team Secret risk leaving the DPC: EU Upper Division
News
Published at:

2023-01-21 07:28:00
The second competitive week of the DPC: EU Division 1 Winter Tour is over. Let's take a look at the interim results of the tournament.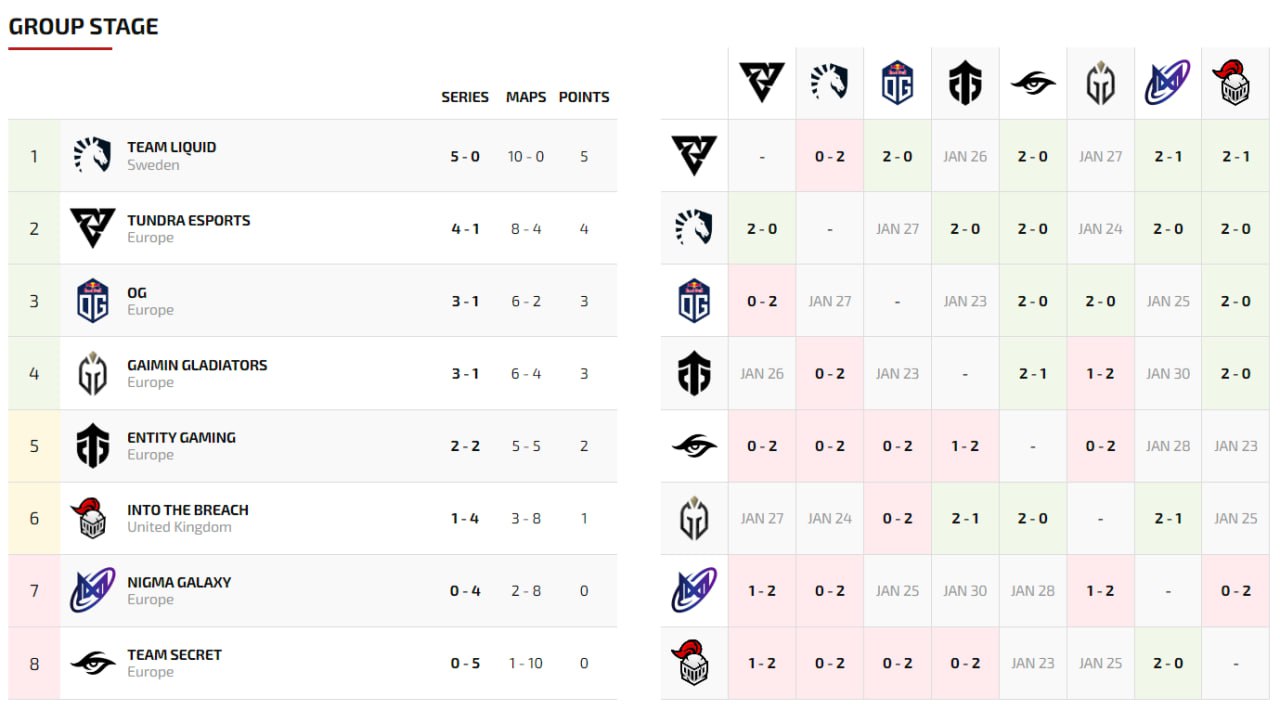 Nigma Galaxy and Team Secret are in 7 and 8 places. Both teams have lost all their matches and have 4 and 5 defeats, respectively. Given the position of the other rosters in the standings and matches schedule, there's a good chance that at least one of these teams will leave the Upper Division. Everything depends on their head-to-head encounter and the match between Nigma Galaxy and Into The Breach in the third competitive week.
First place in the standings belongs to Team Liquid. The team hasn't lost a single match yet. However, the team is not guaranteed a slot in The Lima Major 2023 yet. Tundra Esports, OG, Gaimin Gladiators and Еntity. can play tie-breaks. This requires each team to have a 5-2 statistic.
DPC: EU Upper Division Winter Tour runs January 9-20. Teams fight for $205,000 in prize money, 690 DPC points, and 4 invitations to The Lima Major 2023.