Nine EEU players are in the Top-10 of the European Ladder
News
By November 21, 9 EEU players are in the Top-10 of the European Ladder. Information is available on the official Dota 2 website.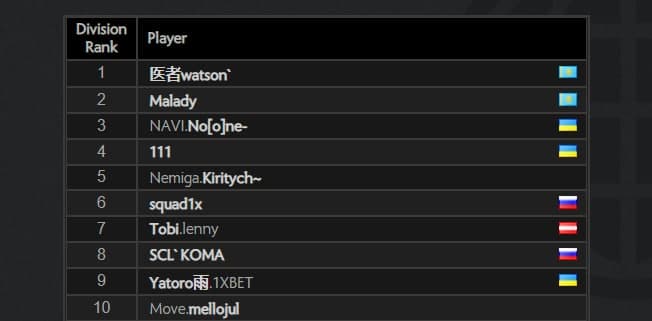 The first and second lines belong to 2 HellRaisers members from Kazakhstan – 🇰🇿Alimzhan "watson" Islambekov and 🇰🇿Arman "Malady" Orazbayev. Rumor has it that both will be switching a team next season. Rounding out the Top-3 is Natus Vincere member 🇺🇦Volodymyr "Noone" Minenko. The only non-EEU player from the top is Entity member 🇦🇹Tobias "Tobi" Buchner from Austria.
Recall that the ranking in the Ladder is based on the MMR of players. The distribution goes by 4 regions: Europe, America, China, and Southeast Asia. The calculation is based on the region where the player has played the most matches in the past 21 days.