OG becomes ESL One Stockholm 2022 champion
Events
ESL One Stockholm 2022, the first Dota 2 major of 2022, has ended. Its champion was OG which defeated TSM 3:1 in the grand final. The team earned $200,000 and 680 DPC points for the victory.
Tournament results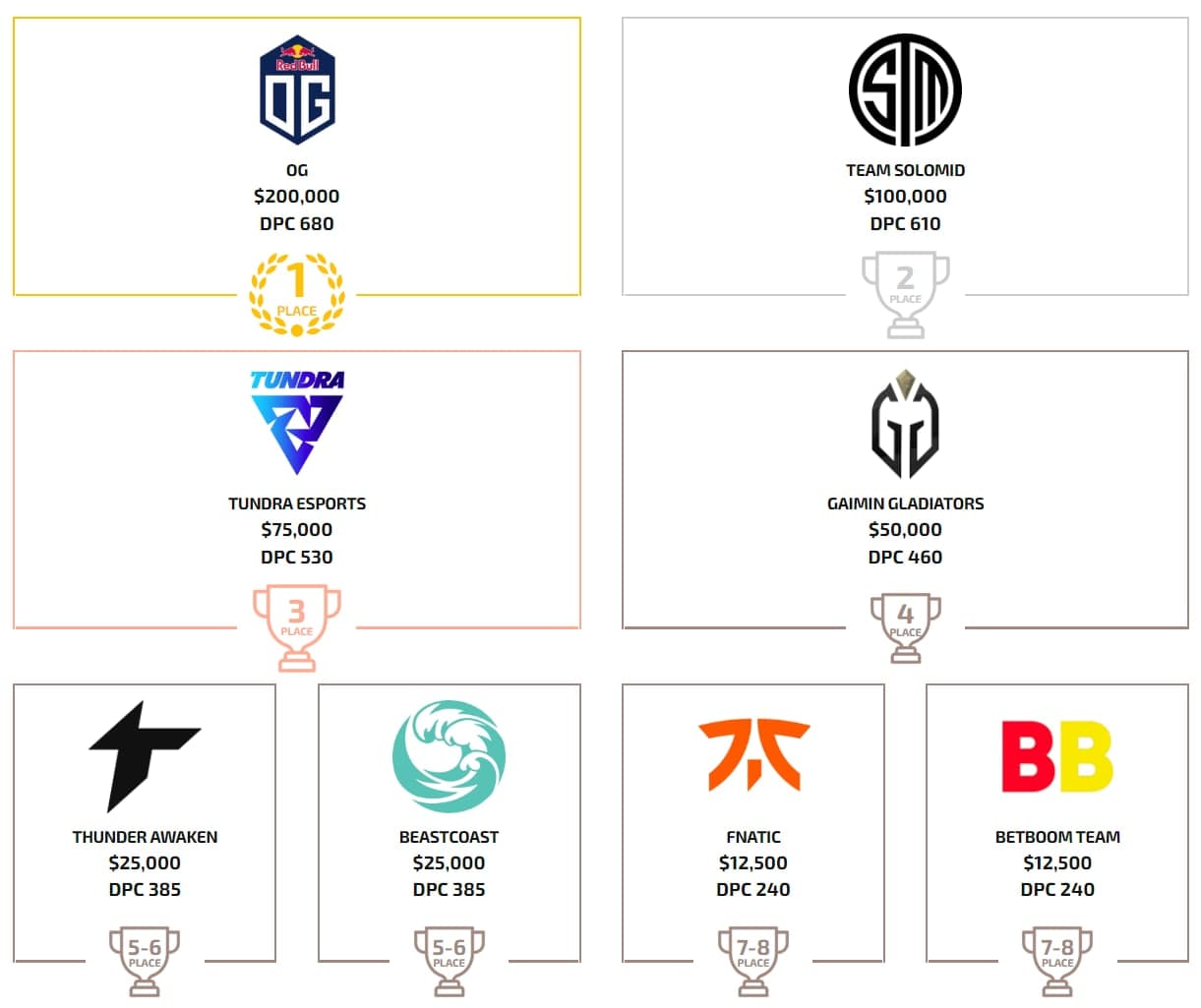 General statistics
There is an interesting situation with general statistics. The win rate of Radiant and Dire was quite close in this major, 49.59% and 50.41% respectively. We also see similar percentages in the graph of the influence of the last pick on the win.
Tournament records
Longest map: Thunder Awaken vs. Tundra Esports – 64:24 min.
Fastest map: T1 vs. Gaimin Gladiator – 21:35 min
Highest GPM: Pakazs (Thunder Awaken) – 1,020 GPM
Highest KDA per map: Gabbi (T1) – 41 KDA
Highest average KDA per tournament: Larl (BetBoom Team) – 6.60 KDA
Meta of ESL One Stockholm 2022
Most Picked Hero: Mars – 58 times
Most Banned Hero: Timbersaw – 72 times
Most Drafted Hero: Chaos Knight – 113 times
Hero with the Highest Win Rate (over 25 maps): Snapfire – 65.52% WR
Hero with the Lowest Win Rate (over 25 maps): Keeper of the Light – 40% WR
ESL One Stockholm 2022 was held from May 12 to 22 in Stockholm, Sweden. Fourteen teams from five regions competed for the champion title, $500,000 and 3,530 DPC points. Along with this tournament, there was also a Prediction Contest held on our site. See the results on the ESL One Stockholm 2022 page.