Arcane Blink is the most unpopular item in the Blink series
News
Reddit users have noticed that Arcane Blink is the most unpopular item in the Blink series. We can say that players on Shadow Fiend only use it.
Last week, Shadow Fiend players made the most Arcane Blink purchases, around 153,000. The win rate was 60.21%. Zeus follows him with a wide margin. Players on Zeus collected the item only 9.5 thousand times, but the win rate exceeded 69%.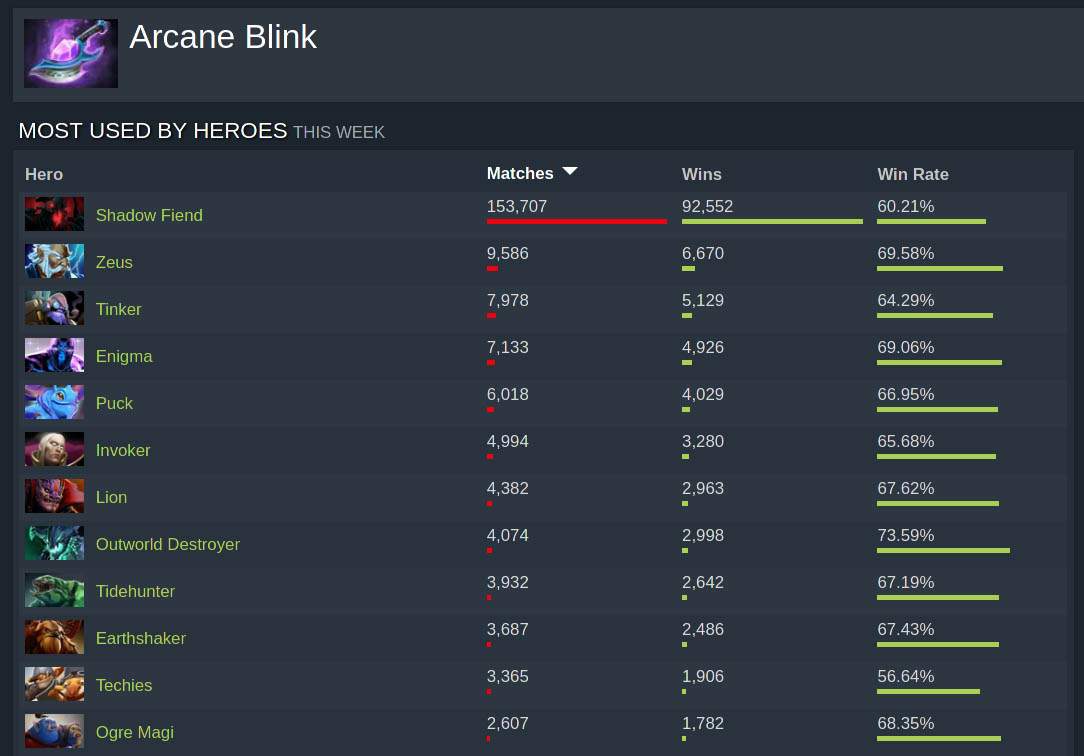 Arcane Blink was added to the Dota 2 client along with the release of patch 7.28. Later, with patch 7.30, the item was boosted: the reduction of ability cooldown was increased from 25% to 30%.