The International 10 Playoff: Day 2
Exclusive
The second game day of The International 10 playoff is over. Today 2 teams left the tournament, but also we knew the pairs of semifinalists of the upper bracket. Here's everything about the second day.
PSG.LGD 2:1 T1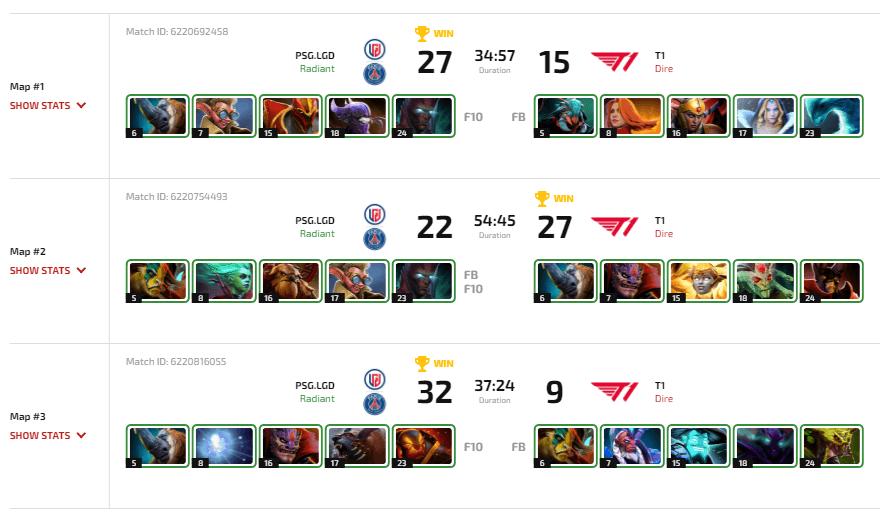 The first match of the day was between PSG.LGD and T1. Before the match started, the Chinese team was the clear favorite, with 89% of the participants' votes in our prediction contest. The minimal number of people believed that T1 would win at least one map.
Despite the one-sided predictions, the meeting between the teams was spectacular and took for an entire BO3 series. The second map was the most interesting: it lasted 55 minutes and had a fight with 10 buybacks. Look for the highlights in our top.
PSG.LGD was still the stronger. Now they reached the semifinals of the upper bracket, while T1 fell to the lower bracket.
Virtus Pro 2:1 Vici Gaming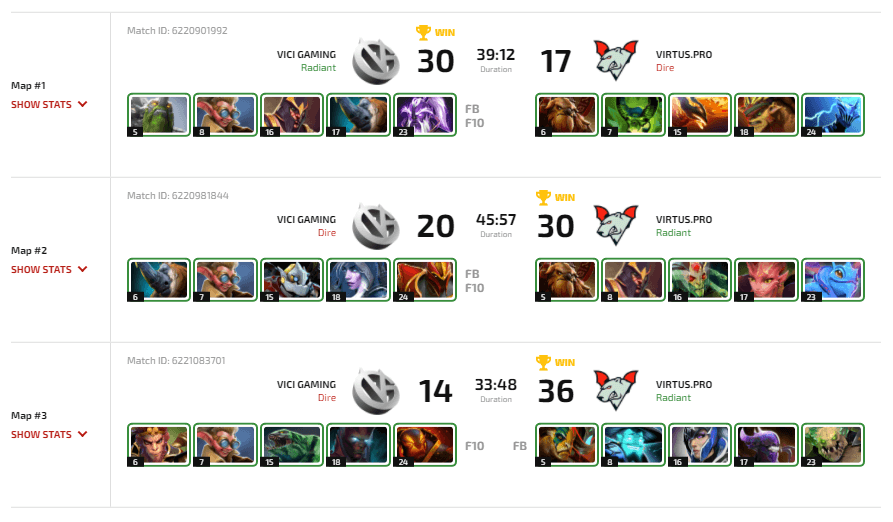 The day continued with the last quaterfinal in upper bracket between Virtus Pro and Vici Gaming. Before the start, the votes among these teams were divided as follows: 63% for Virtus Pro and 37% for Vici Gaming. The most popular score was 2:1 in favor of the Russian team.
Virtus Pro decided to experiment on the first map taking 3 non-meta heroes in the pick: Pugna, Bristleback, and Razor. But The International is no place for untested experiments, and the team was predictably defeated. On the remaining maps, Virtus Pro took the usual drafts and brought both maps to victory.
Tomorrow, they face PSG.LGD in the final of the upper bracket, and Vici Gaming falls to the lower bracket.
Team Spirit 2:0 Fnatic

Next up were the lower bracket matches, opened by Team Spirit and Fnatic. Team Spirit was the favorite of their match, with 70% of all votes.
And this was one situation when the predictions were exactly the same as reality. The team from Russia completely destroyed their opponent, never allowing Fnatic to take even a minimal advantage in gold.
After this match, Fnatic left the tournament in 9th-12th place, while Team Spirit moved on.
OG 2:0 Quincy Crew

The day's final match was between Europe and North America, the 2 Hassan brothers, OG and Quincy Crew. Without any doubt, the favorite of the meeting was OG. 82% of our analysts voted for them.
The first map between these teams was intense. Quincy Crew led until the 35th minute but then made mistakes and lost all the initiative and then the advantage. After the loss, Quincy Crew couldn't pull themselves together and lost the second map without resistance.
The next OG's opponent in the tournament is Team Spirit. Their meeting is scheduled for October 15.
Standings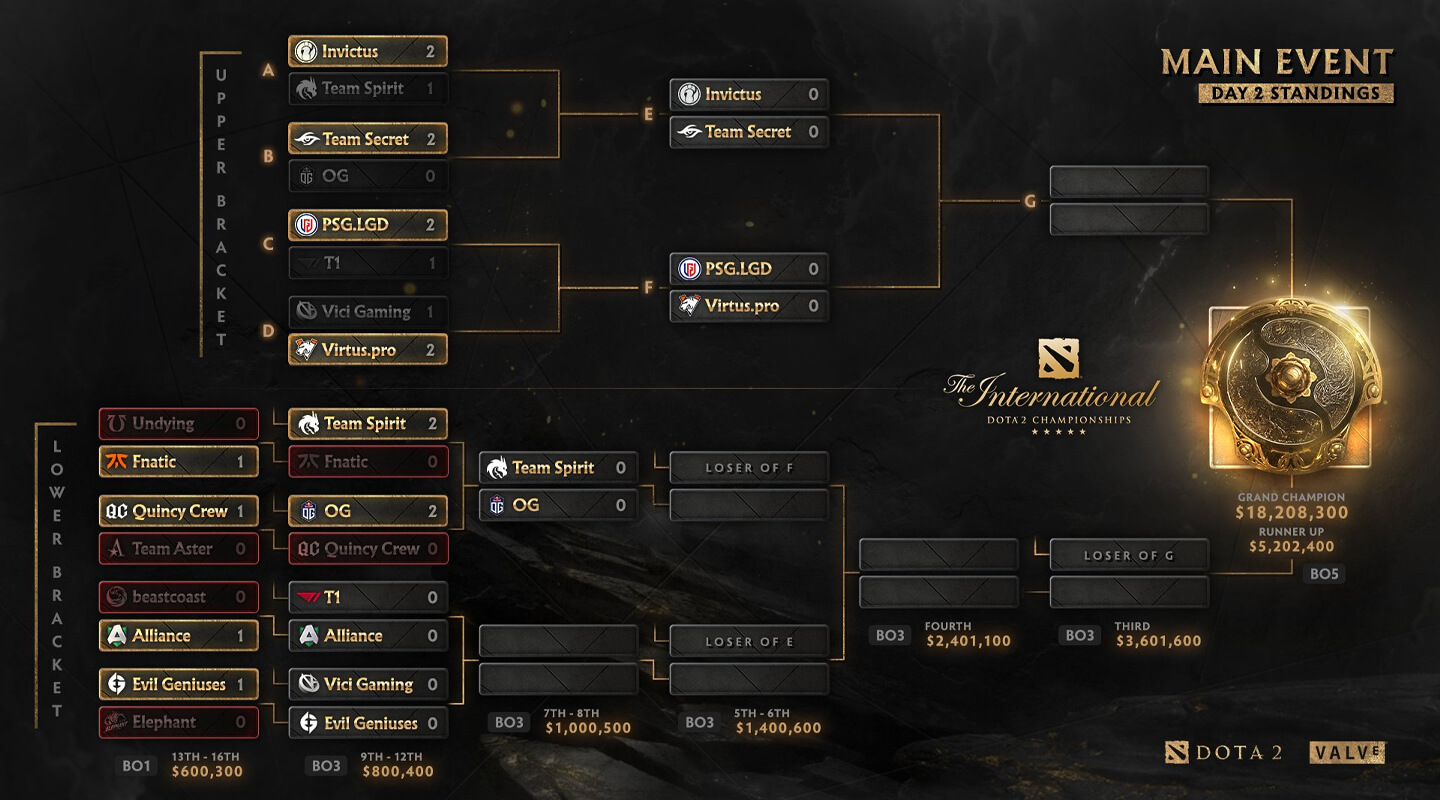 The International 10 takes place from October 7 to 17 in Bucharest, the capital of Romania. The tournament features 18 teams from different regions to compete for the prize of $40,018,195.