Prize money in Dota 2 excluding TI drops for the third year in a row
News
A disappointing statistic came from the professional Dota 2 scene. For the past 3 years, the amount of prize money played, excluding money from The International, has been dropping.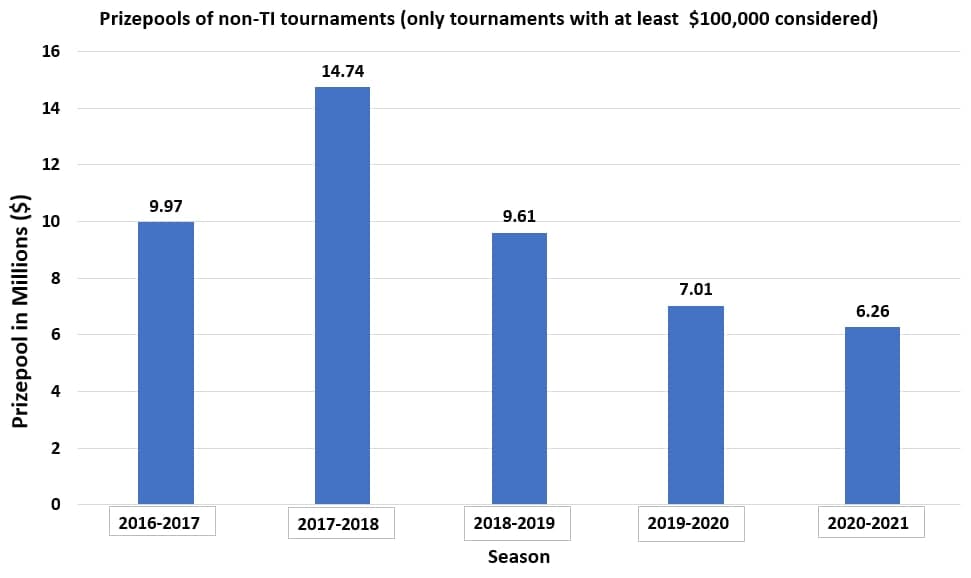 Credit: gosugamers.com
In 2021, the value reached $6.26 million. That is almost a million less than in 2020. And back then, most of the scheduled tournaments were canceled due to the first outbreak of the pandemic and the moving of tournaments to the online format.
The situation for the 2021/2022 competition season is unclear. At the moment, nobody knows if the Winter Major takes place, and tournament operators don't hurry to announce private tournaments. Recall that Valve originally planned to hold 3 rounds of regional leagues and 3 majors.